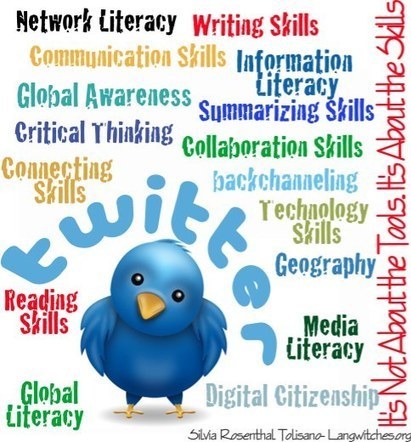 In my opinion, many teachers aren't sure how to use Twitter and therefore they shy away from the technology.  Twitter, again in my opinion, is an awesome tool for the classroom because it provides a familiar technology to the students and teaches them how to use it professionally. By using hash tags, you can view your students tweets together, which makes it easier to monitor.
Twitter can be used in many ways.  Here is a list on how some teachers already use Twitter:
Students can respond to a question the teacher proposes and have each student use the same hash tag.
The teacher can tweet an upcoming assignment or due date.
Have students follow issues or people they may be learning about.
Students can tweet the teacher questions.
Live tweet field trips.
Engage parents in the learning process.
Please comment if you use Twitter in a different way in your classroom!